AIKI Classic - 14k Gold
Hurry Up! Low on stock due to high demand
Regular price

Sale price

€37,95
Improve your breathing technique with the AIKI Breathing Tool - Classic. This stylish necklace helps you extending and slow down your exhale and will improve your breathing technique which results in better health and well-being. With its unique design and high-quality materials, the Classic is besides an effective breathing tool, a perfect addition to any outfit. The Classic has an angled mouthpiece for more exhale comfort.
Color: Gold
Specifications

Length Breathing Tool 5 cm
Length necklace 64 cm
Material stainless steel 316L
Water resistant and hypoallergenic
Stylish engraving AIKI logo and Japanese term
Deluxe packaging with microfiber cloth and instructions
Advantages

Daily breathing exercises with the AIKI Breathing Tool bring the following scientifically proven benefits:

Strengthen lung function
Reduce stress and anxiety
Peace of mind and body
Improved sleep
Lower blood pressure and heart rate
Improved concentration & Focus
Stronger breathing muscles
Delivery

All AIKI items are shipped the same day if your order is placed before 3 p.m. We ship for FREE within the Netherlands and Belgium.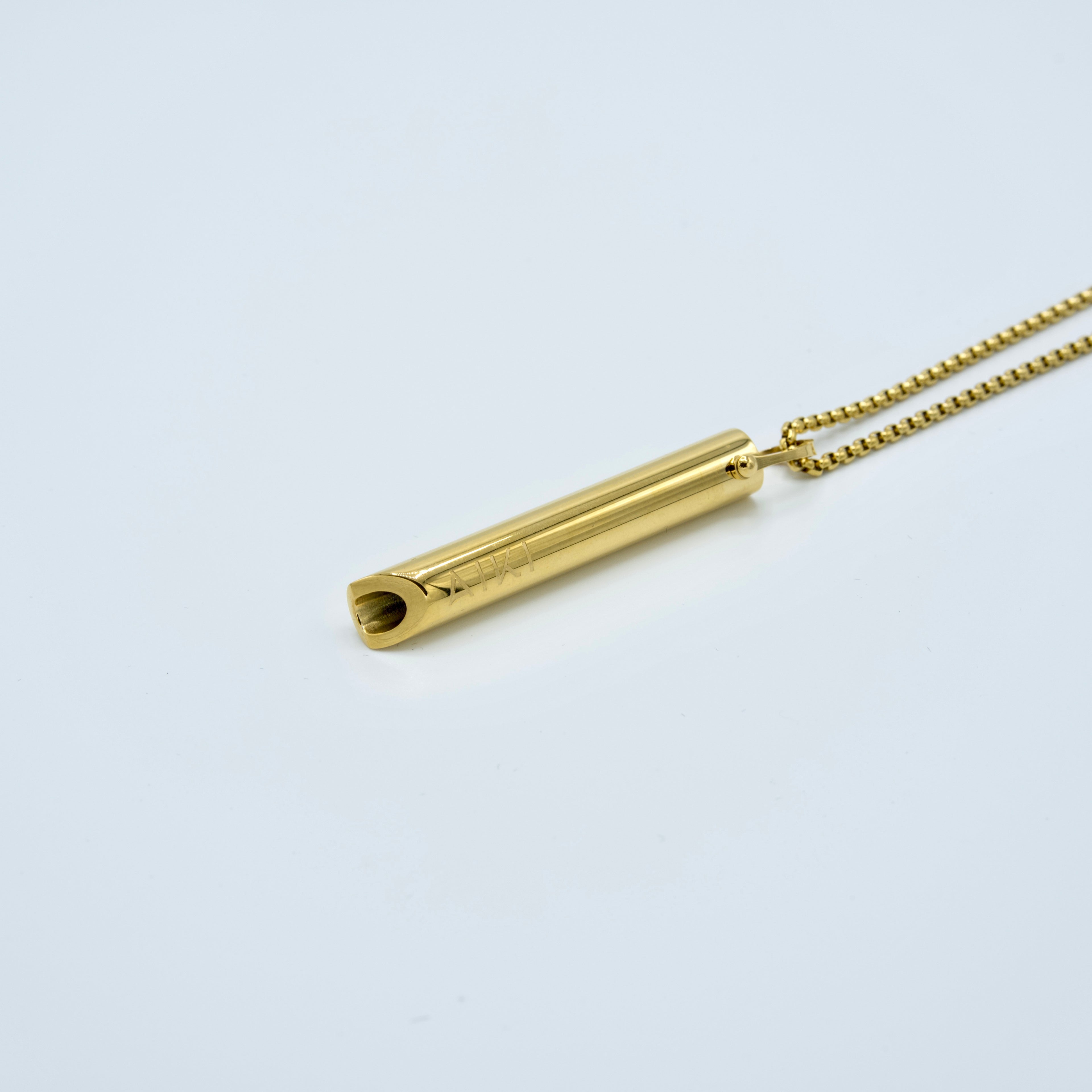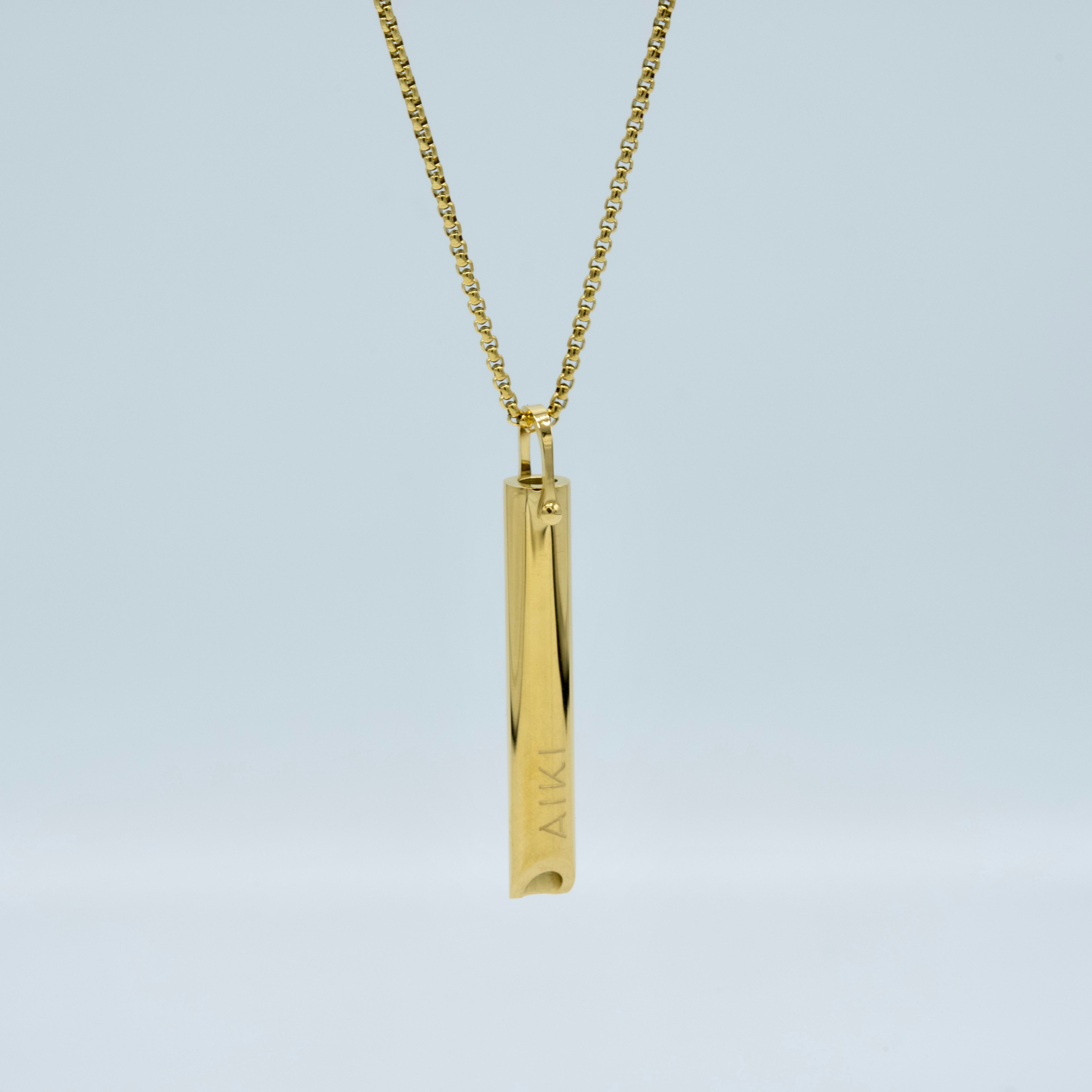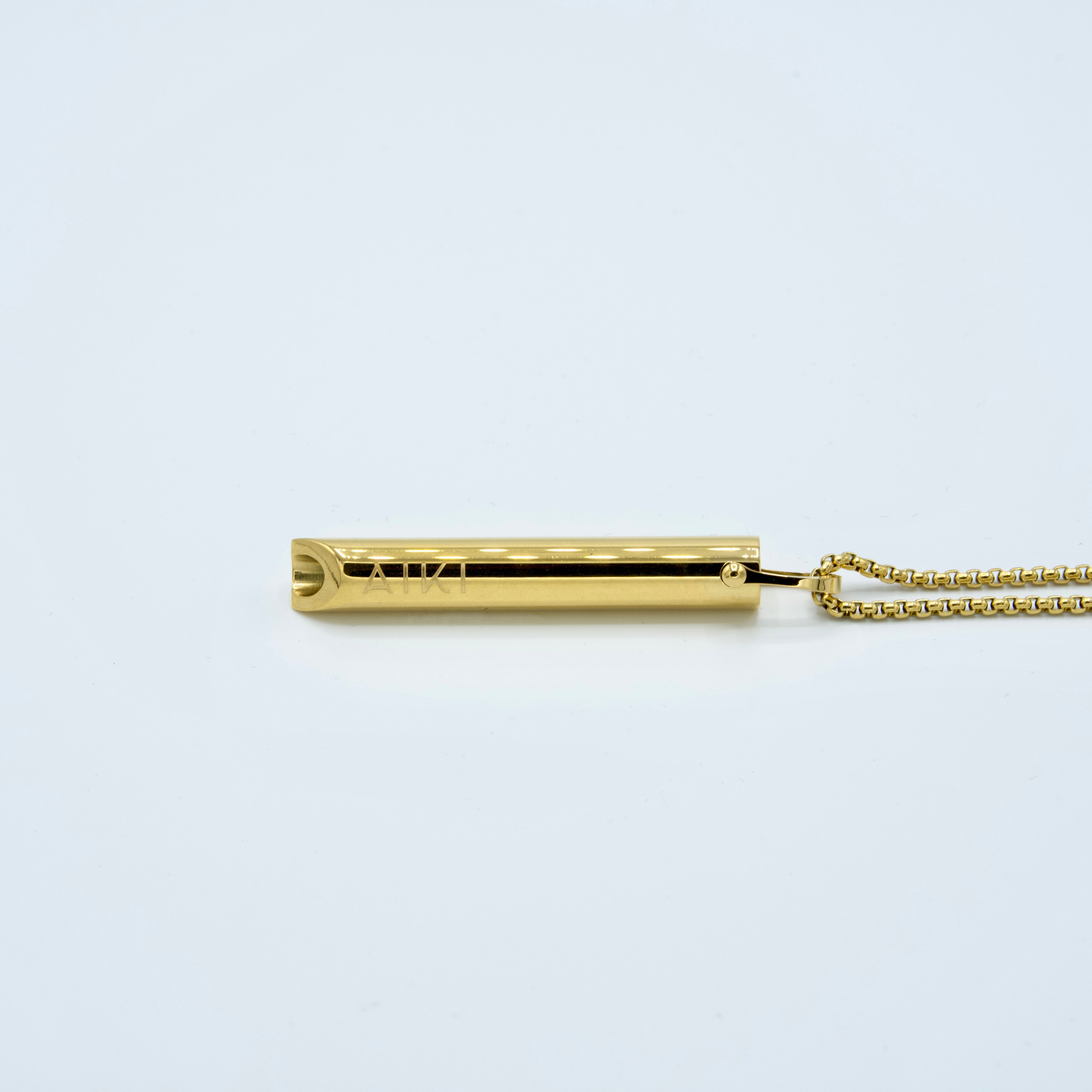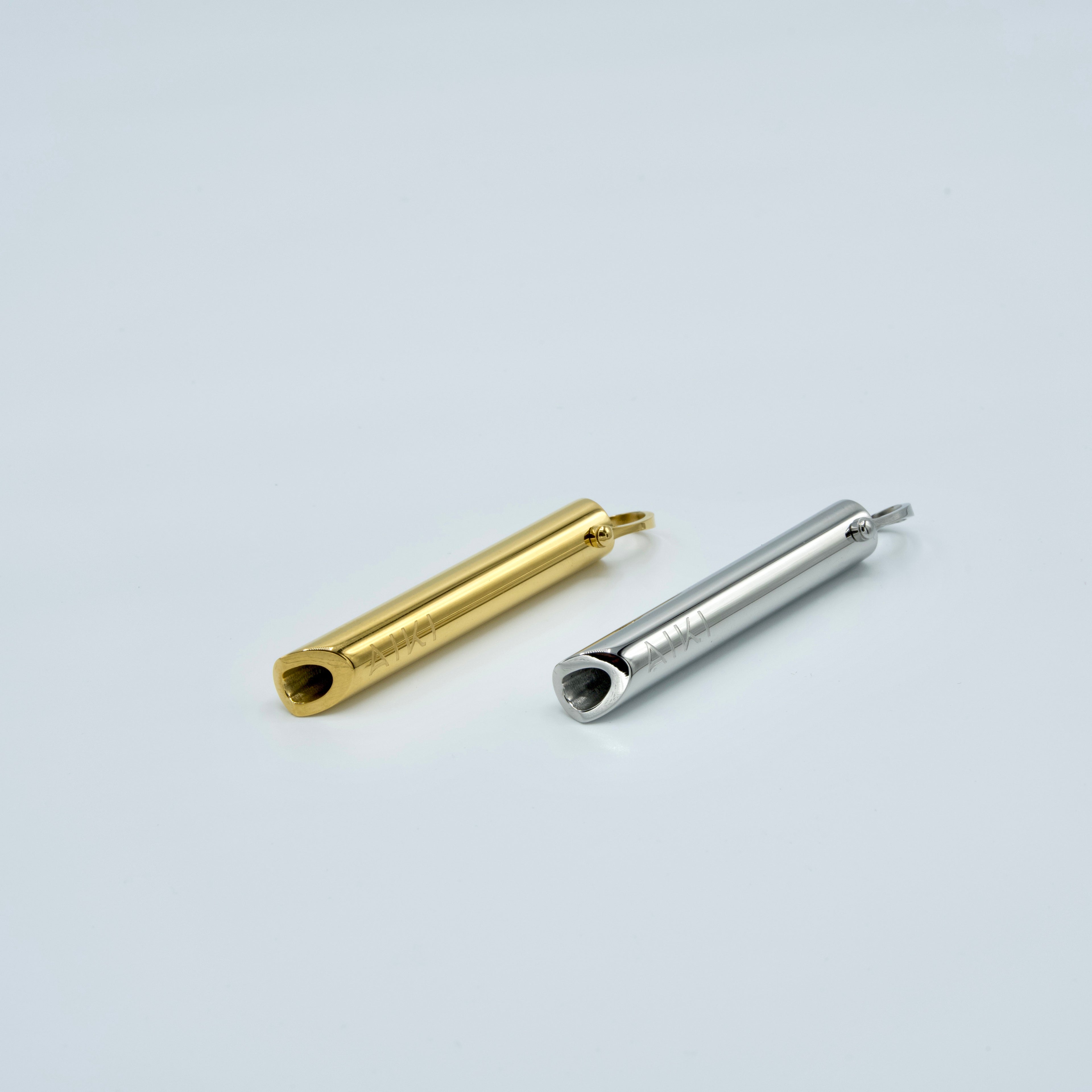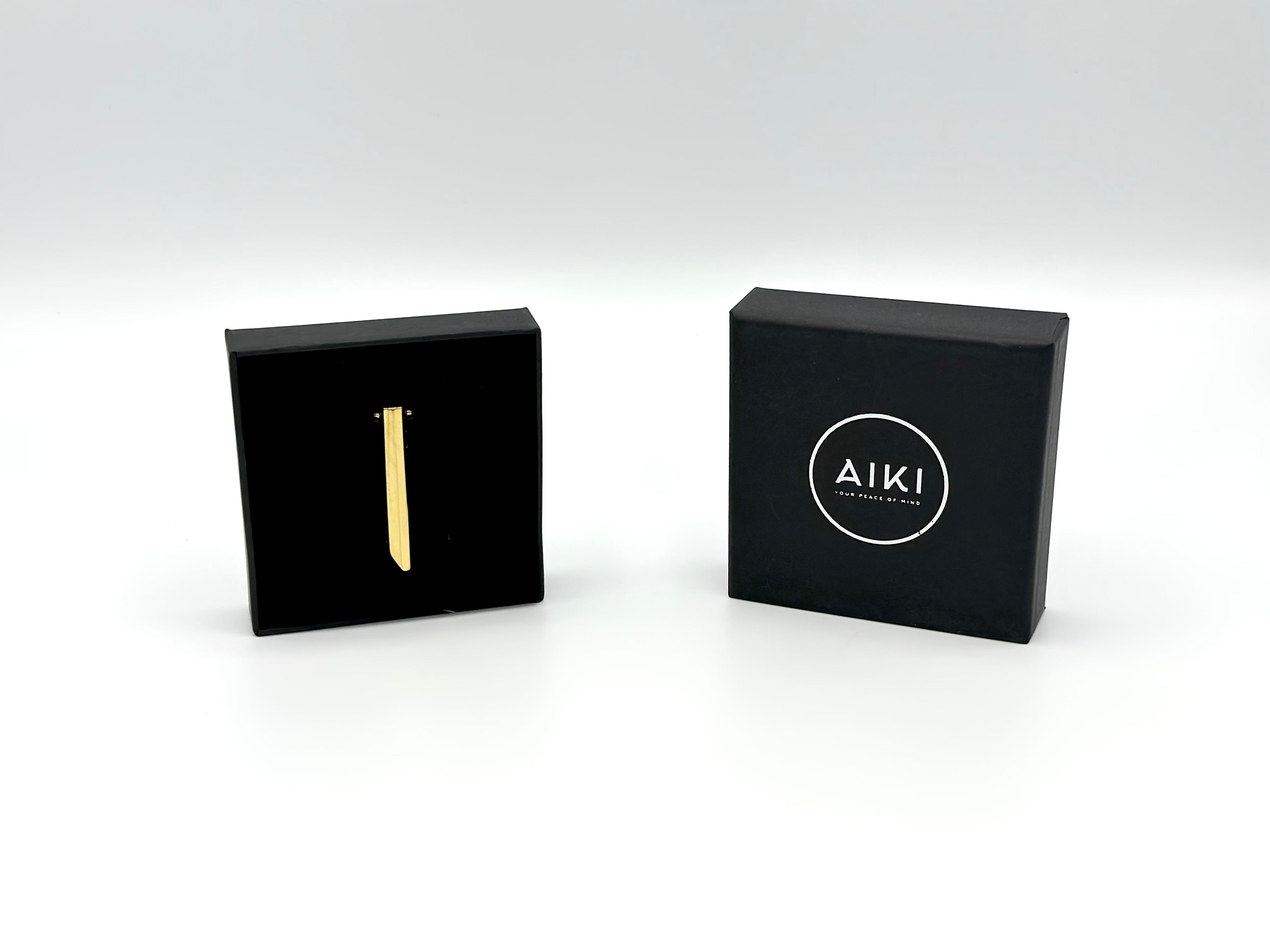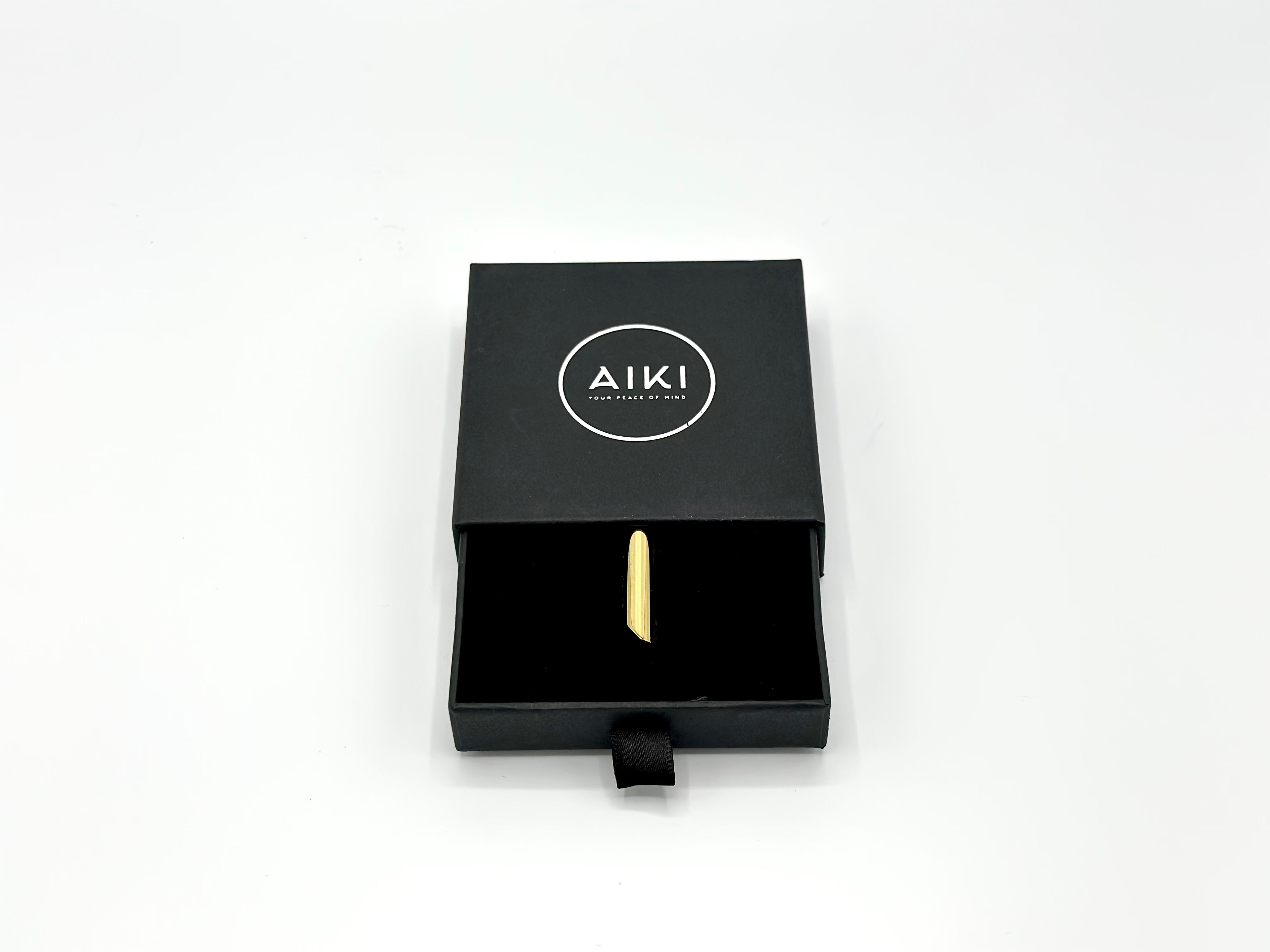 Discover the experiences of experts
Nikki van der Velden

Jiska van den Brink

Eline Thomaes

Pleun Sonnemans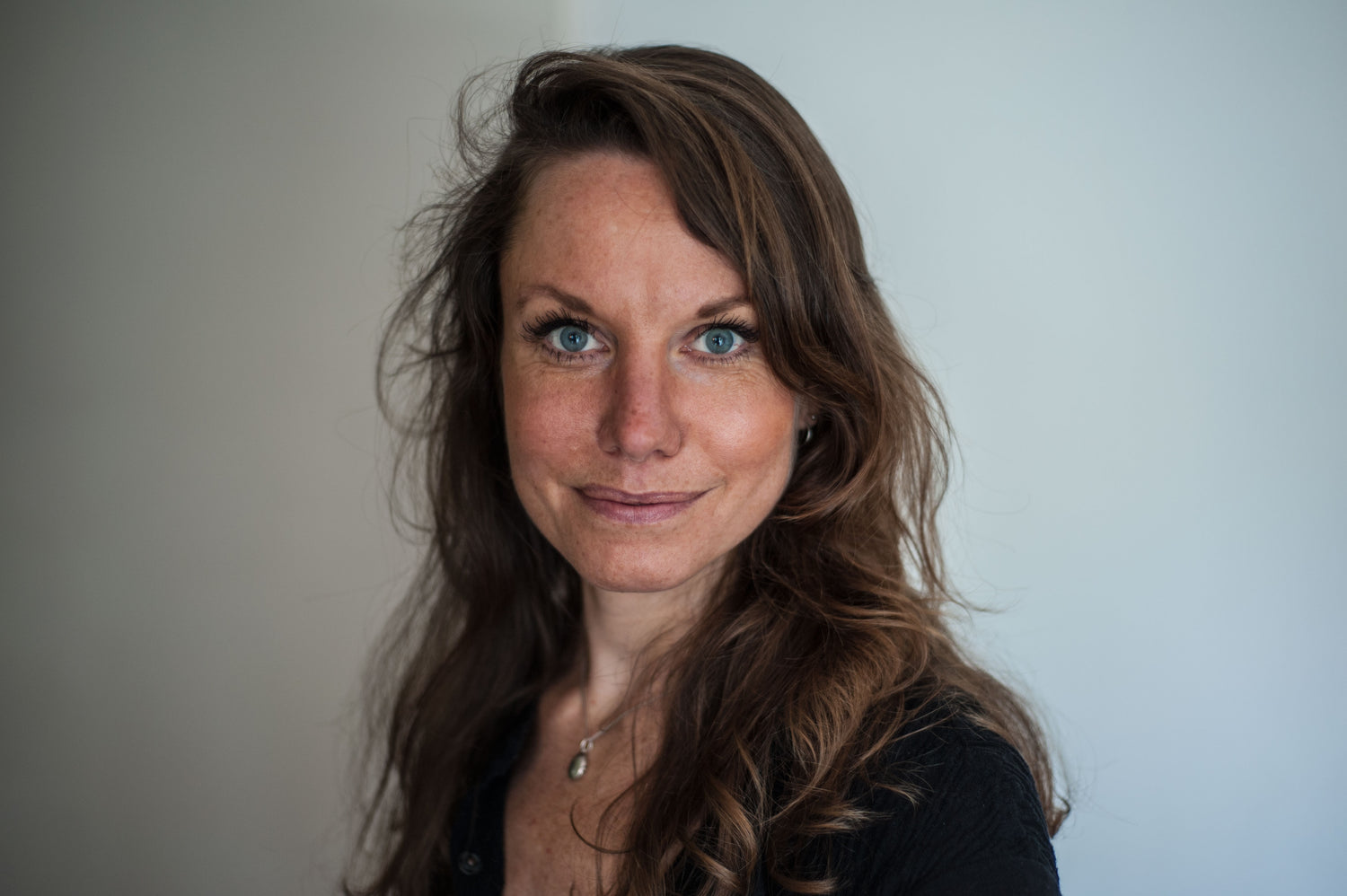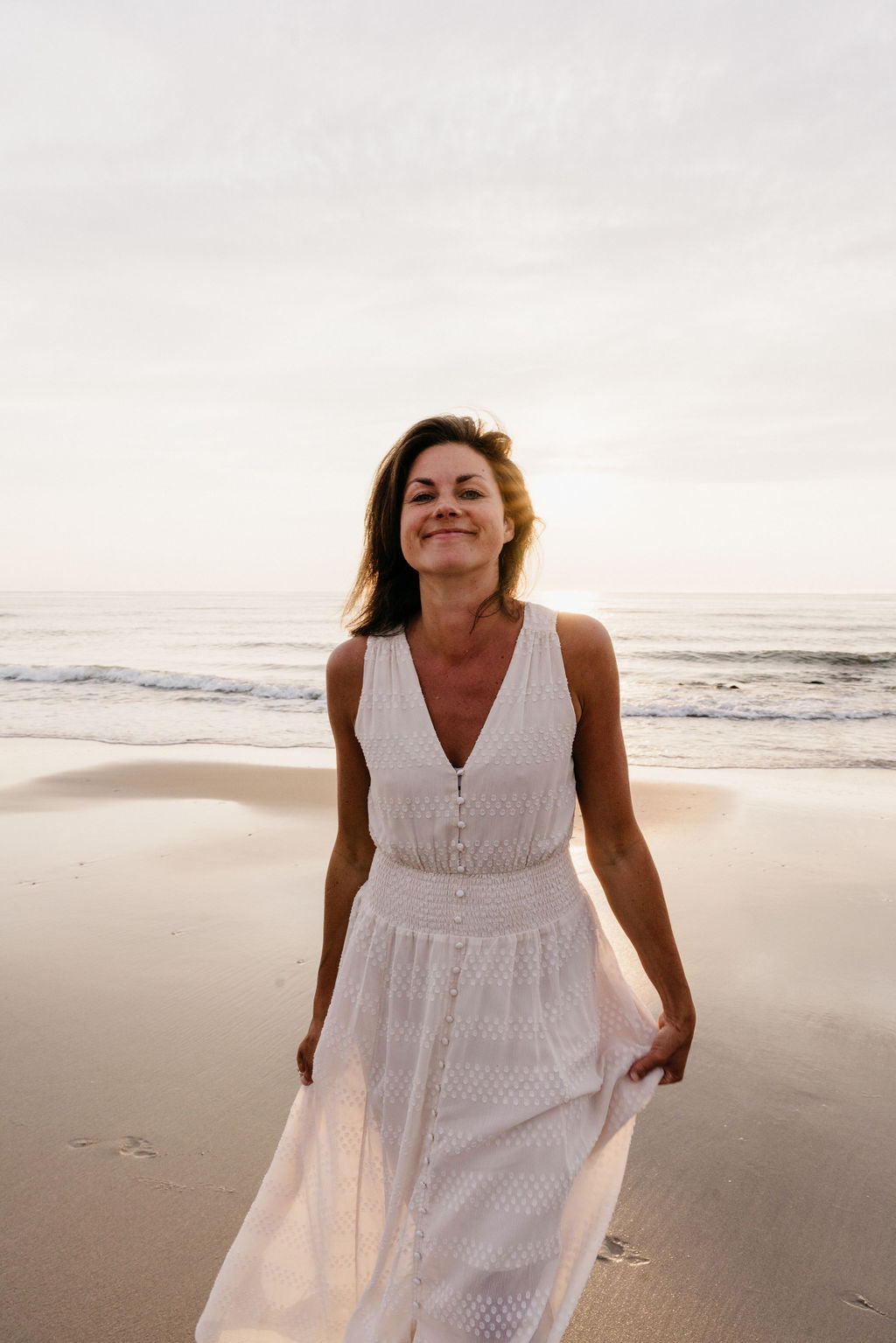 Trustpilot Reviews

Beautiful piece of jewellery! For me a good way to do my breathing exercises daily. Excellent service! Fast delivery and super nicely packaged.

Karin Sueters
Important tool for breathing regulation

Daphne van Schaik
The necklace helps me to calm down and grab focus at times when I need it. For my students I teach, it is also a really nice and easy way. It's so easy and nice that I can recommend it to anyone!

David Rüben
Used several breathing tools but always not the hoped-for result. I recently purchased the AIKI Solid Square - Space Gray, mainly because I really like the design of the product. I have been using the Solid Square for about 1 week now and my breathing has become noticeably calmer. Am curious to see what it will do in the longer term.

Niek Janssen
Good quality, nice packaging and fast delivery time!

Bas Gepkens
F.A.Q.
What is the AIKI Breathing Tool?

The AIKI Breathing Tool is a necklace specially designed and developed to extend and slow down your exhale. By inhaling through your nose and exhaling through the Breathing Tool automatically your exhale will extend and will be deeper. As a result of this you will bring your body and mind to rest within seconds.
How does the AIKI Breathing Tool work?

With the AIKI Breathing Tool we let you breathe more consciously. Human breathing is directly affected when we experience stress or anxiety. We start to "over breathe" in a wrong way, what a negative impact has on our body processes. By breathing in through your nose and exhaling through the Breathing Tool the exhale will automatically be extended and deeper. An extended exhale stimulates our vagus nerve. When this happens our heart rate will slow down and our blood pressure will decrease. As a result of this our body and mind will relax within seconds in an organic way.

To achieve the best and most effective results, we created the AIKI Cycle: inhale through your nose for 4 seconds, hold your breath for 7 seconds, exhale through the breathing tool for 8 seconds and relax for 4 seconds. The cycle is based on the by scientifically proven breathing techniques.

View more information about how AIKI works here .
Hoe vaak en hoe lang mag ik de ademhalingstool gebruiken?

Over het algemeen wordt aanbevolen om dagelijks een paar sessies in te plannen, bijvoorbeeld 's ochtends en 's avonds. Dit helpt om consistentie te behouden en de voordelen van diepe ademhaling te maximaliseren.

De duur van elke ademhalingssessie kan ook variëren, maar experts suggereren dat zelfs enkele minuten per sessie aanzienlijke voordelen kunnen bieden. Een veelgebruikte techniek is de "4-7-8" ademhaling, waarbij je 4 seconden inademt, 7 seconden je adem inhoudt en 8 seconden langzaam uitademt. Dit kan meerdere keren worden herhaald, afhankelijk van je voorkeur en beschikbare tijd.

In het algemeen zou 5 tot 10 minuten per sessie ruim voldoende moeten zijn om het gewenste effect te behalen.
What material is the AIKI Breathing Tool made of?

The AIKI Breathing Tool is made of high-quality stainless steel, to be precise: stainless steel 316L. This type of material is known to be very resistant to corrosion and is also widely used in the medical world for surgical instruments. The Breathing Tool is therefore also water-resistant and will not discolour on contact with water/seawater.
Is this breathing exercise really scientifically proven?

In recent years there have been several studies done about breathing exercises all over the world. It has emerged that daily breathing exercises have several benefits, including: lower cortisol levels, decreased heart rate and blood pressure and improved sleep. The AIKI breathing tool has been developed to help you learn to breathe more slowly so that this eventually becomes a habit for you. Because the breathing tool is also designed as a necklace, you are automatically reminded to do your daily breathing exercise as soon as you wear it.

The idea comes from the phenomenon of 'pursed lip breathing'. One way to do this is to breathe out through a straw. We used the straw as the basis for the design of the Breathing Tool (hence the elongated shape). For years, experts have recommended this technique for panic and anxiety attacks because you can breathe out longer and slower. This calms your breathing and eliminates stress and anxiety. The American Lung Association additionally recommends this breathing technique for people with tightness symptoms such as COPD or asthma, for example.

Check out the video about 'Pursed Lip Breathing' through below link:
Are there any other questions we can help you with?
View more questions and answers, or contact us and a member of our Customer Service Team will be happy to assist you.